Media capstone portfolio: QU-ICM Masters Program
| | |
| --- | --- |
| Posted on February 17, 2013 at 11:26 PM | |
National Museum of the American Indian –
Ramp it Up: Skateboard Culture in Native America Exhibit Review
Rolling over Tradition: Modern American Indians and Skateboard Design
Skateboarding is certainly not the first thing that comes to mind when thinking of American Indians. In fact, many of the things that we associate the Native population with are outdated, misrepresentations or pure stereotypes. As I have recently learned, the relatively new sport of skateboarding should be in our mind when thinking about young, modern Native peoples of the United States.
Feathers, bows and arrows and an angry demeanor are far from what modern Native Americans see as part of their expected culture.
Since the early 1970's skateboarding has been growing in popularity in the United States, particularly among younger boys, and Native American boys were not the exception. Currently, skateboarding is one of the most popular sports on Indian reservations. It could be because of the raw simplicity that surrounding the sport. Skateboarding is a highly individual sport that requires only a skateboard (a rounded rectangular board with four wheels), and a helmet is not always required. However, it is also one of those sports that is most fun in the company of others because of the creative element of experimenting with new styles and tricks. As a niche in American society, skateboarding has proved to be a lasting force that emerged out of the negative stereotypes surrounding the culture. In this sense, it shares similarities with the struggles of Native Americans who were not well understood and often faced negativity from society.
Today there are all-Native American skate teams, as well as Native American-owned skateboard companies. This truly shows that the culture surrounding skateboarding is very free spirited and open to diversity of all kinds.
The "Ramp it Up" exhibition at the Museum of the Native American was created to showcase the significance of skateboarding and skateboard design in modern Native American culture, both on and off the reservation. It commemorates the tradition of creativity and ever changing controversy that native people deal with in every generation.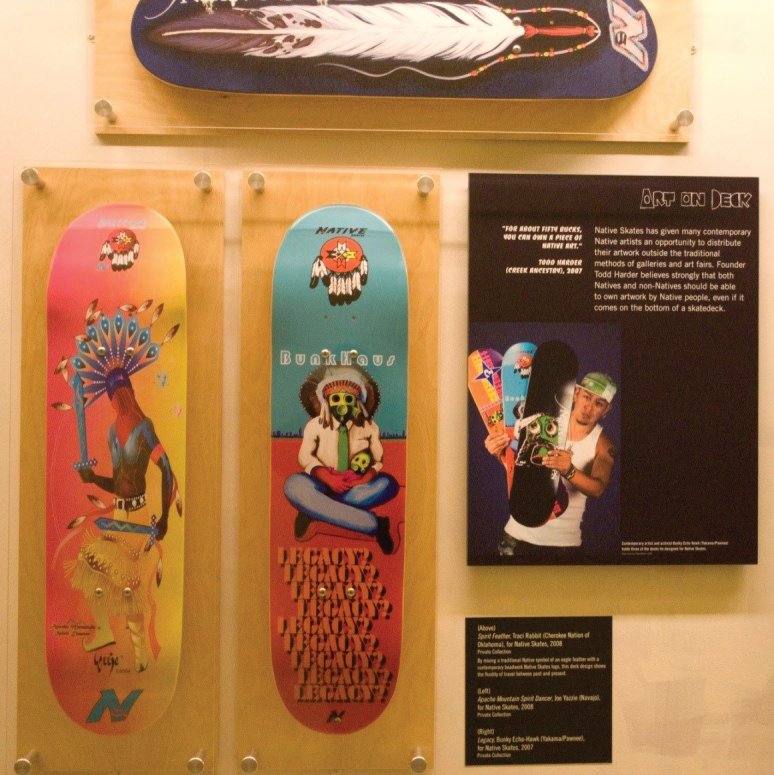 Left: Spirit Feather, Traci Rabbit (Cherokee Nation of Oklahoma) for Native Skates,2008
Center: Apache Mountain Spirit Dancer, Joe Yazzi (Navajo) for Native Skates, 2008
Right: Legacy, Bunky Echo-Hawk (also pictured, Yakama-Pawnee) for Native Skates, 2007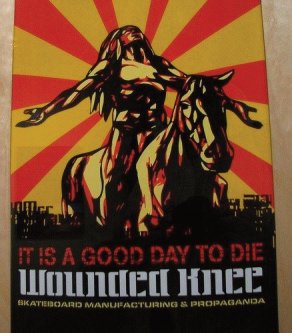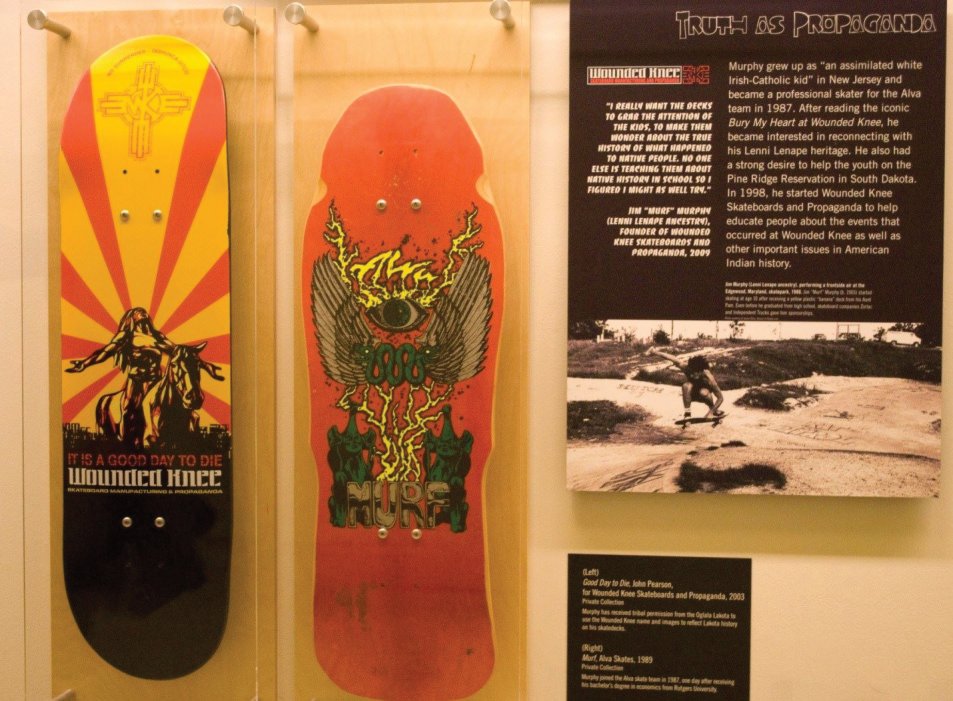 Good day to die, for Wounded Knee Skateboards and Propaganda, 2003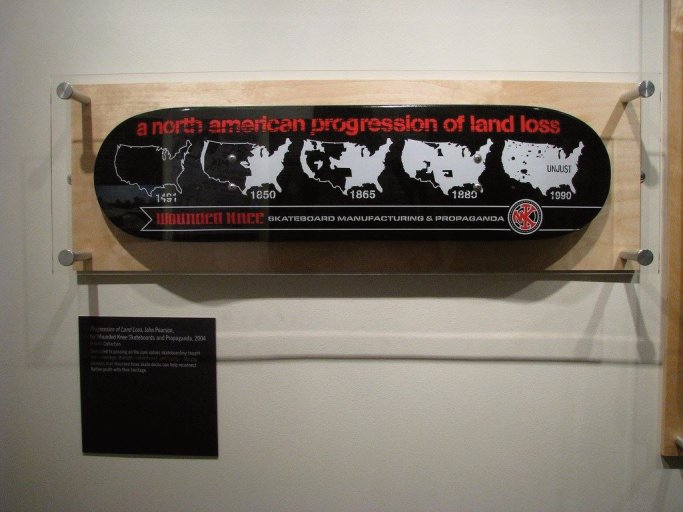 Progression of Land Loss, John Pearson for Wounded Knee Skateboards and Propaganda,2004.
Dedicated to passing on core values skateboarding taught him, courage, strength, commitment and loyalty. Murf believes that skate decks can help connect native youth with their heritage.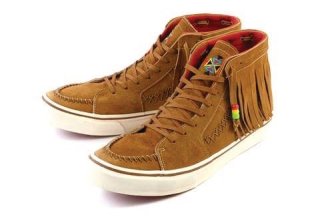 Vans Sk8-Hi Fringe skate shoes.
Traditional Native American embroidery and fringe trim, moccasin style.
Works Cited:
Categories: Art
/